SB 244 (Eggman), also known as The Right to Repair Act, was signed into law by Governor Newsom on Wednesday, October 11, 2023.
The Right to Repair Act will expand consumer choice in the repair marketplace by allowing consumers to repair devices. Californians currently produce 772,000 tons of electronic waste per year. With the enactment of SB 244, repair information will be made available to both consumers and independent repair shops at a fair and reasonable price.
We thank Senator Eggman for her leadership and the broad coalition of supporters who made this law into reality.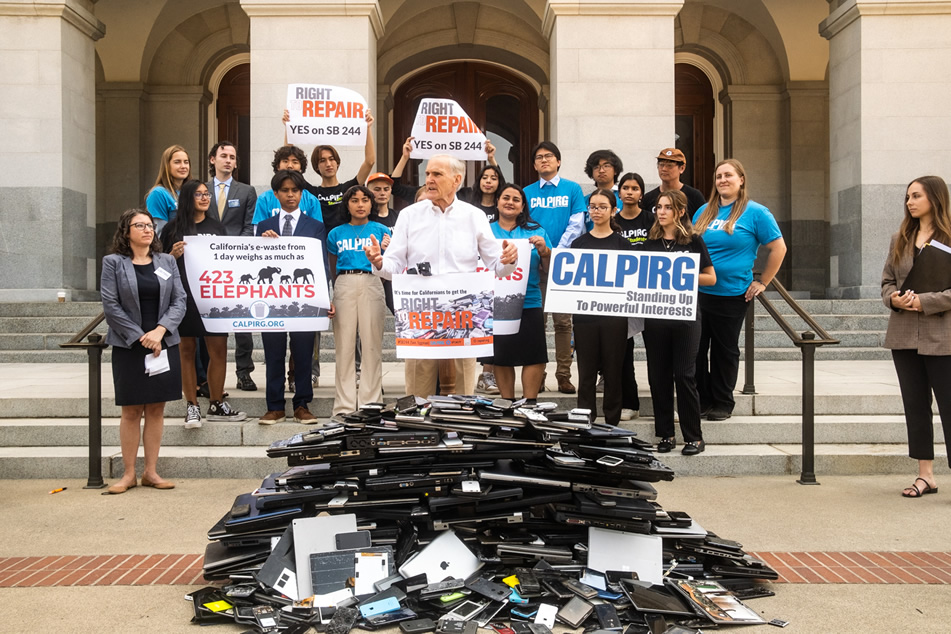 (Press conference next to 244 pounds of electronic waste on the Capitol steps. The pile of e-waste will represent the amount of electronics thrown away by Californians every 5 seconds.)
CONTACT: Michelle Sevilla, Communications Director, Michelle.Sevilla@asm.ca.gov, (805) 485-4745 ext. 10638